I feel excited seeing my works on global magazines, blogs – ace photographer, Abayomi Akinaina
Creative photographer, Abayomi Akinyemi Aina is a master when it comes to photography especially his unique way of infusing beauty into wedding shoot and his retouching game is exceptional in Nigeria creative industry.
The founder of Abayomi Akin-Aina Studio on his Instagram with more than 30,000 followers, frequently shares his works, where beauty and wedding blogs pick them up to showcase to the world. According to Abayomi, even without permission, it is exciting for him to see his works on bigger platforms, which also serve as a motivating factor.
In this interview with Taiwo Okanlawon, Abayomi speaks on how young photographers  can strategically develop set skills, build a clientele list, prioritise learning on the job, and scale for maximum remuneration in creative industry.
Excerpts: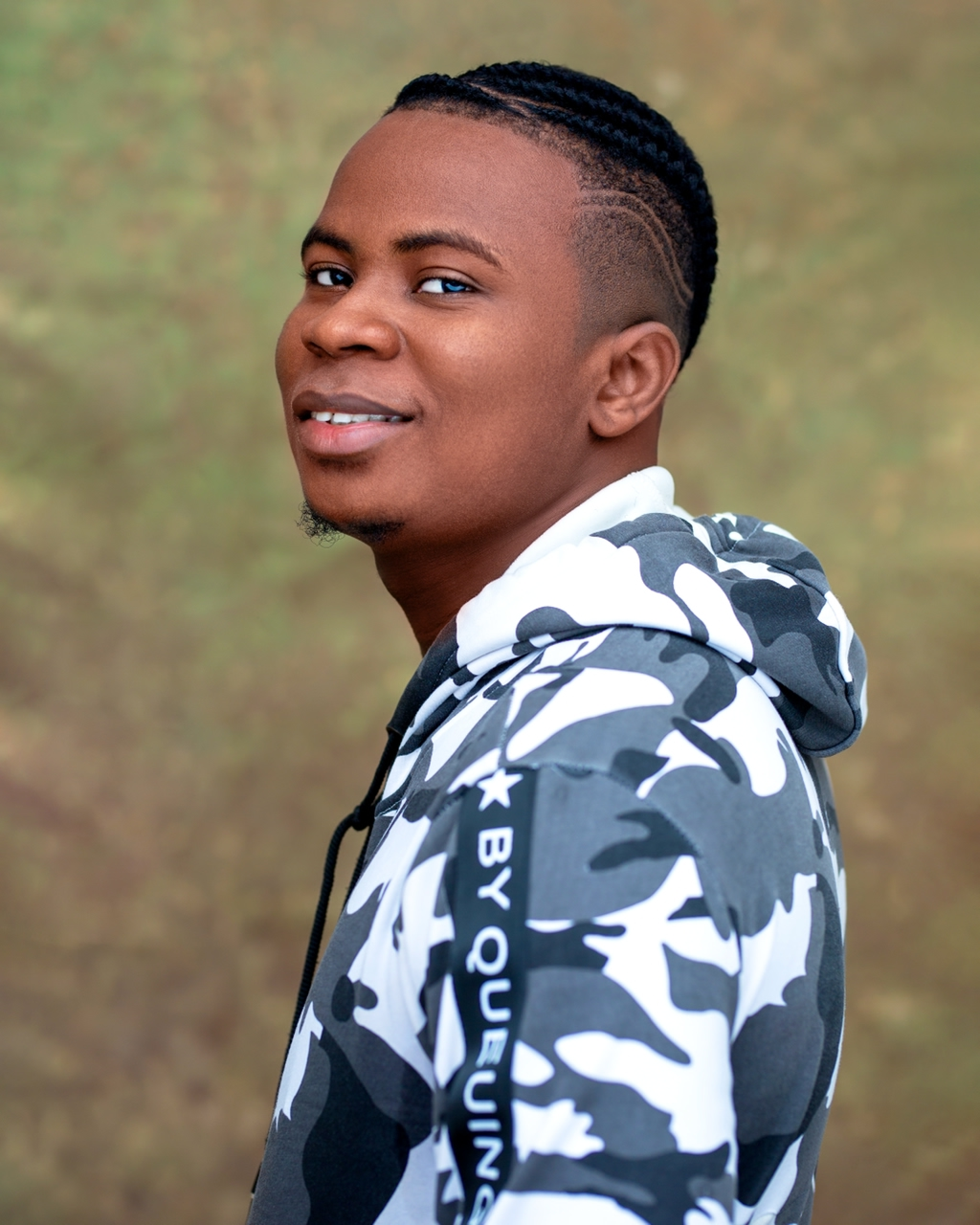 Tell us about yourself and your educational background.
My name is Abayomi Akinyemi Aina, I am from a family of five actually, I am the firstborn of my father and mother. I started my basic school at Time and Tied Nursery and primary school where I did my Kindergarten to Primary, from there I went to Kankon Model College Badagri towards Seme Border where I did my Secondary education and after then I did my Computer Science at Lagos State University, Faculty of Science where I graduated with a Second Class Lower. From there I moved on to French Village to learn French so basically it's just a random process and that's all about me.
So what do you do?
I am a photographer and an aspiring cinematographer, I'm also a Graphics Artist that's a Graphics Designer, and also a creative director so that's what I do now.
Photography is very wide, do you have an area of specialization?
Basically, for me, photography is more like an art that I started from basics which is like the common of photography which is just the Triangle Exposure, the basic parts that is shooting from the event and all but for now, I shoot beauty and weddings and not just ordinary weddings, I shoot destination wedding and also shoot luxurious weddings as well. For now, my major part of photography is just destination weddings, basic weddings, and beauty.
How long have you been in the profession?
Professionally, I started photography three years ago but for the longest time, I started photography for the past six years but I wasn't taking it seriously then, it's just like the basics just to see if this works actually then the next. But the past three years have actually been awesome.
At what point did you decide it was photography and not Computer Science related profession?
I feel Computer Science has a little bit of photography in it because in Computer Science we deal with both the hardware and the software and the software deals with what you can see but you can't touch while the hardware deals with what you can touch and as well see. So basically for me, I feel you can as well incorporate computer science into photography and this is why I enjoy doing it because majorly most of my software in photography is basically like computer science software. Whereby you need basic computer science knowledge to be able to operate the software and infuse them into your work and they are more like an added advantage for someone that already had a basic knowledge of computer science. The point is that I actually went into photography because I still have a little bit if an engaging moment of computer science in my photography and I feel like basically, computer science is a bit very broad and I get to enjoy photography more. When I finished university, I just gave it a trial probably in the future I can do it, and also the point whereby I could make a whole lot of money from photography to feed and actually support myself.
When was your first encounter with Photography?
My first encounter was trying to take selfies, I take selfies with my phone and everyone was like wow, guy you actually very good with this. It was just me using my phone to take pictures and people actually love it. People were pushing for me to use their phones to take their wedding pictures. Even when I say I don't want to, people will be like sorry chief can you just help us edit one or two. The moment I knew It was photography is when I was using that phone and not even a professional camera and people still reach out to me to do things for them. I feel this was more like a calling than me forcing myself to do it.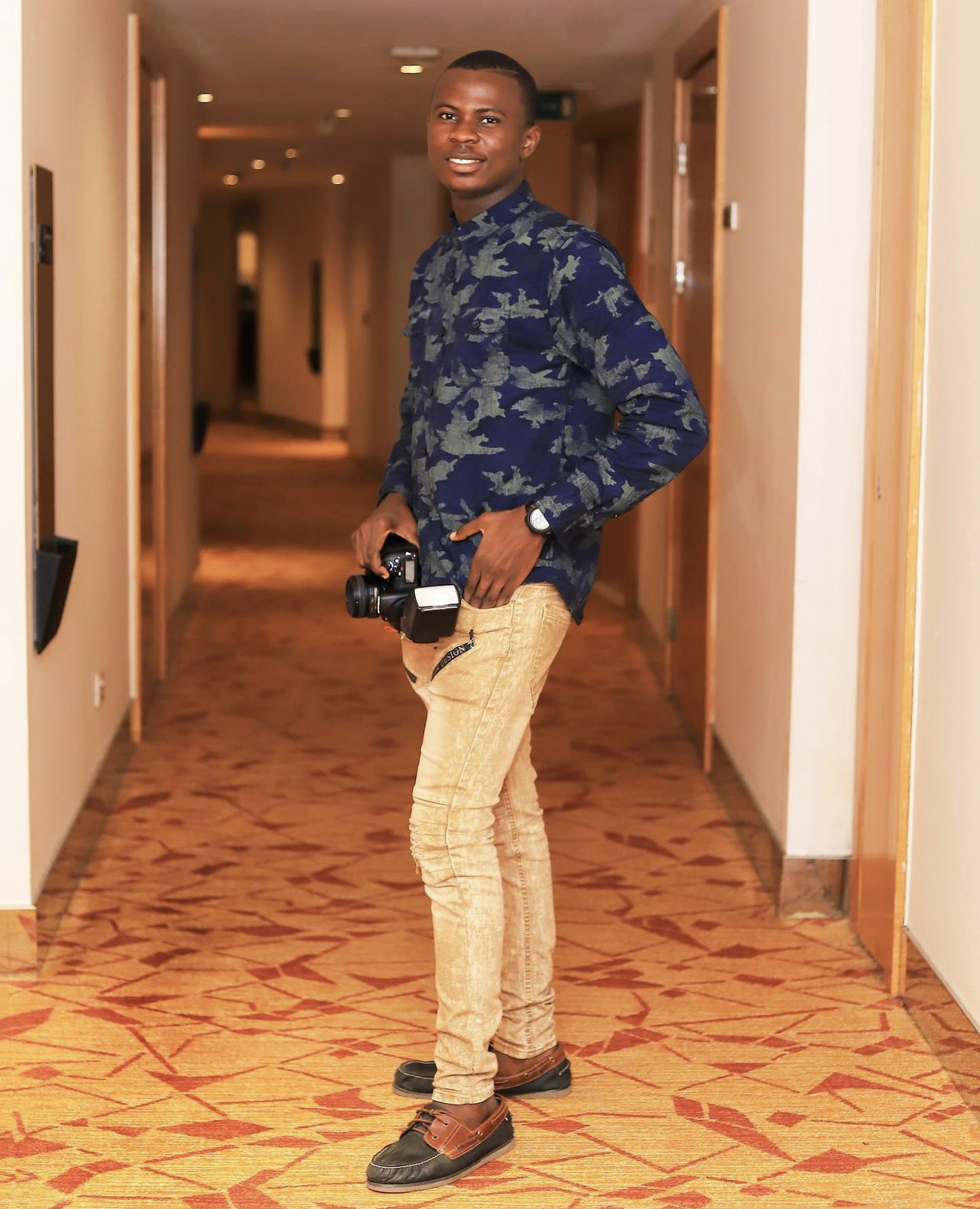 What was your parents' reaction to photography as a full-time job after spending money on you to study in school?
My dad is the kind of person that wants everyone to have a handiwork so with the mentality of Nigerian parents or Yoruba parents mostly. I think the Igbos are more about business but the Yorubas believe in books, they want you to go to school but they still want you to have handiwork. I think my dad has been infusing it for me to do more handwork despite the fact that I went to school. It was a very easy access for me to go into photography without any complaints from my parents. My dad has always insisted on "Abayomi I want you to learn work because this is what I do for myself even despite the fact that I am not very educated I still make a lot of money from my handiwork" so my parents never gave me stress and I always have there support.
What are the challenges you have experienced in your career?
For photography, it's more of the hardware. As I said photography has an infusion of computer science because sometimes when I want to work for some clients and my hardware crash. One of the major negative experiences I had was the day I went to work for a five star Police Officer, although I was not the one that handled the job but I was the one in charge so I was joking with the guy handling the hard drive so the hard drive fell and he could not recover the works. He even locked the guy in charge of the work in up so we had to pay. He was even saying it was not about the money, it was about the moment that had everybody. It was really sad.  If It's just a loss of files it can be easily recovered with the help of a little knowledge of computer science.
Apart from losing files and all, we have copyright infringement and I feel financial constraint is another big problem, we are in a country where things are a little bit difficult, and I don't want to say the government is not ready to support us. Even outside photography which is very broad, you can not even be shooting but teaching photography and making your money, renting out equipment, and be making money. When some of my students reach out from other countries, they always talk about how they have easy access to things to use that make jobs easy for them. The major challenge is when you cannot reach out to any vendor to rent equipment because of a lack of finance. I feel the way we can go about this challenge is when every upcoming photographer knows it is about step-by-step. Once we know all these, regardless of the country's situation, we can actually do well.
So aside from copyright infringement what other issues plague your industry?
For the copyright aspect, we are in a country where people don't even legalize rules and regulations. I also feel like you should understand the society you are from. I can remember when a friend of mine went to a class with Kelechi Amadiobi. Kelechi Amadiobi was like the major anchor at the event. Kelechi said to him, Mr. Yemi we don't see your work often and he was like the reason why I don't post my work is that people steal my works a lot then he said the fact that they are even stealing your work is like an advantage to you, let them steal it. So once you understand the society you are in, you won't have a problem. The case doesn't necessarily need to lead to a court case. If you are in England, the rules and regulations are there, you can infuse your client's work. But in a country like Nigeria, we actually don't have any power to control that.
I know you are also exploring cinematography, where does your passion lies?
Photography is my major passion because at some point I don't find cinematography interesting. Although the cinematography is very interesting and very broad, but for me, I love the fact that you can use a single frame to tell a whole lot of story but in cinematography you need to be a very good story writer and story teller. Also in photography, financially it's basically a fast money the moment you know it. I have given cinematography a whole lot of trials, I still find out that my strength is in photography, it is more of a genuine calling. All this things I have learned in my journey of photography just like I said earlier, I did not infuse myself in shooting, I never wanted to take this as a profession but people started reaching out to me. Even when I feel like I don't want to shoot for like three weeks, people keep calling me. I feel photography is a genuine calling and when something is genuine, you don't have to force it, you will fit in. I love it more and I enjoy it more.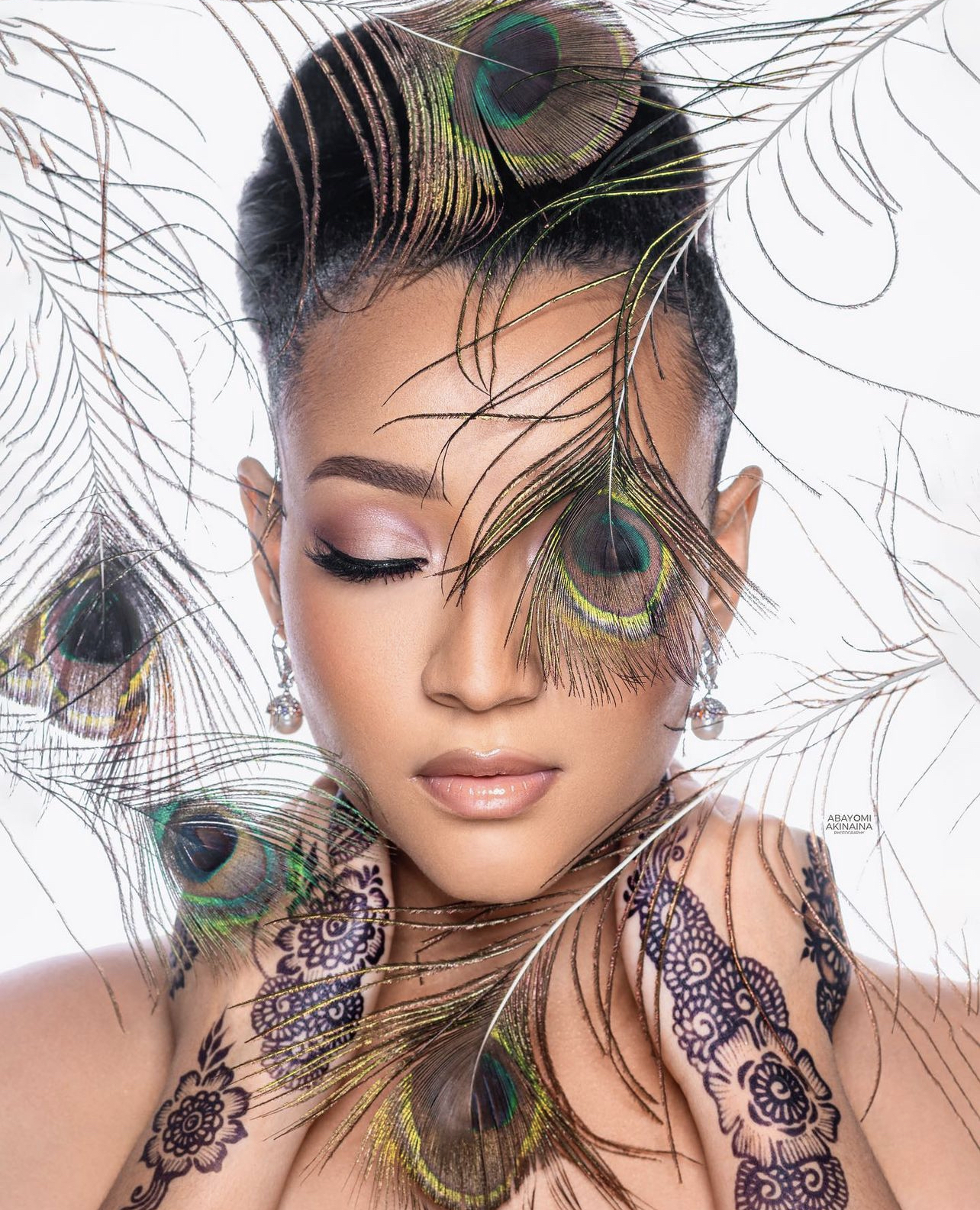 How did you come across photography, was it a family thing or you have someone you look up to?
I don't think any of my family member is into photography. Except that I could remember very well that my mother used to tell me that one of my Dad sister's husband was once a photographer but I never get to see him because he had an accident and he died. My interest in photography was by looking up to people's works and it is basically an ideology of life. If you want to grow, you have to look up to people that are actually up there and people used to say that if you want to be out there, what ever you wish people is what you get. What I look out for in photography is quality works. The very first day I came encounter with a laboratory, the first thing that I found interesting is the quality of works of people here. It's just like food. Everybody knows how to cook but people have different taste for food. From my own point of view, have a good eyes for good images and you can tell this is a good work. For every industry we have gurus. Whoever it is; a cinematographers like Clareance Peters, in film making, photographer.
So who are those veterans photographers that you look up to?
I have access to TY Bello so TY Bello has been one of those persons I can easily reach out to. I think Emena Godi, Tope Upload. When it comes to Cinematography I have access to Oluwa De Best, Rehoboth Creations (Dami Olajide), he works with Oluwa De Best. He is not one of those guys out there but he is actually the one that brought me to the limelight and taught me the basis of photography. The people that I look up to and have access to are TY Bello, Rehoboth Creations and Oluwa De best.
With the introduction of NFT, have you ever considered minting your works and sell?
The first very encounter I had with TY Bello and I told her how much I charge for my work, she told me that is like a chicken change and she gave me guideline on how to make more. Then I have an old friend of mine, Rasak has made a lot on NFT. Over time, I have shoot majorly beauty and wedding but my own type of photography doesn't align to that. Wedding is a kind of photography where you can make your money right away. People are not very comfortable putting their wedding pictures out there except they do that themselves. Before now, I sell my pictures to individuals for as much as $100 online, even in America. I also remember a picture of mine that went viral that people are using for retouching challenge.
Since I don't have the creative energy for NFT, and for people out there, I just focused on wedding picture and charge very well for it. NFT people are people that can make there money from selling jobs, if people are not buying today, in the nearest future, people are going to buy. New technology are coming out and everyone is getting used to NFT but in the future they can bring out another platform. Probably not sure of how the wedding platform will be, let me make my money from wedding picture and that is why I don't consider it for now.
There are so many photographers around, what makes you stand out?
What makes me standout is me infusing my style into weddings. I basically feel that there are very few people who do weddings the way I do it. For every market when you have limited number of people doing what you are doing, you own a market for yourself. What I do is that I infuse beauty into wedding. I don't do wedding like other photographers that just cover event shoot father and mother. What I watch out for is hour portrait, your beauty, pictures that can be framed. I stand out because I don't start with wedding photography, I start with bridal portrait because people want to see their pictures well retouched and I am a good retoucher. In this part of the world, people don't really understand that there is a difference between being a retoucher and being a photographer. You can be a retoucher and not be a good photographer but it is a plus when you are a good photographer and a good retoucher. And a good retoucher is someone that knows how to edit picture to detail and not just basic editing. What makes me stand out is me infusing my style of beauty that has to do with weddings and bridal portrait and I feel like the genre of photography I started with which is bridal portrait, we have a very few number of people that are doing it.
What inspired you start that retouch challenge you did during COVID-19?
I have a friend Liberty Studio, he is no longer in Nigeria, he is now in Canada. He started the challenge during COVID-19 when people could not come out and they needed something to keep them busy in the creative industry. Something they can just get their hands on so he put out his own image and he called it retouching challenge and I participated. The award that will come out of the challenge will be that he will pick 3 people to teach in a one on one on how to retouch properly. That was a call for me because I thought if I could win this, why can't I do it for others too that are coming up so I did not just put out one on one class as a reward, i added about $150 for the first, second, and third. Liberty inspired my retouching challenge. I feel like the turn out for the retouching challenge was  more  because the Covid was getting more stronger and people where needing more things to do. So that was what inspired the challenge.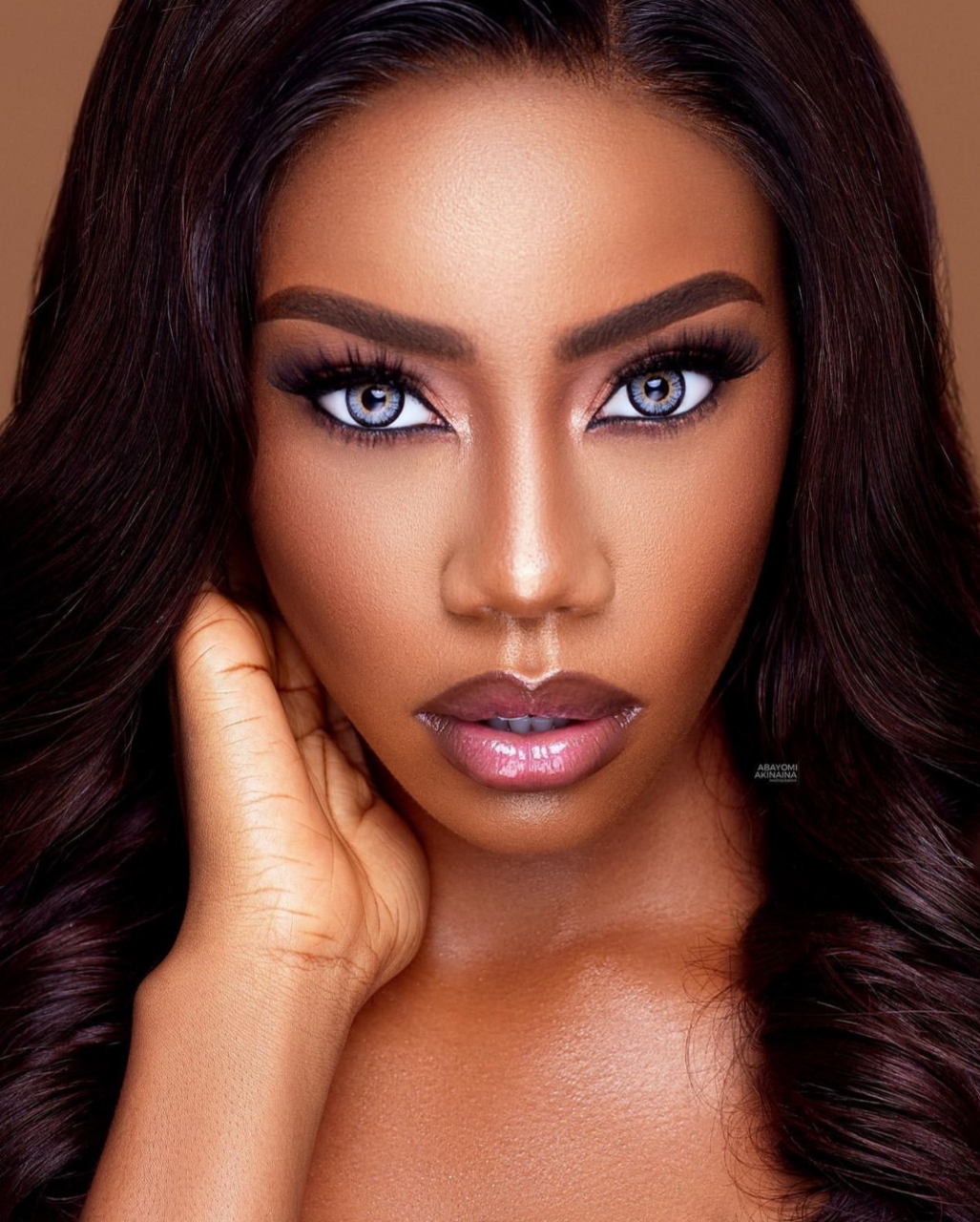 Would you say the advent of social media has helped or affected your profession?
Social media has helped my work to 80% because I could remember me and my friend discussing if tomorrow there is no longer Instagram, what are we going to do. Most of us make money from Instagram. If today Instagram stops working, we will definitely leave the creative industry because this is the platform that has helped those that are creative to be able advertise. Negatively, because you are not the only one in the market, so there is variety of options so if you are not getting a job it's is because someone else is doing it for a cheaper price. I feel the disadvantage of it is you losing a job in no time unlike whereby people knows where to reach out to you. The disadvantage of social media is that it is a saturated market, where there's no room for who is who. It is for every body.
You have been on this journey for about 6 years, what can you call the highlights of your career?
I feel like my first highlight of my career, maybe being a professional beauty photography before turning to bridal portraits or wedding photography. Also, when I actually shot Classic Makeup Brand, I think they are also coming up just like Zaron so I think those are like my first 7 figures job but I did a whole lot of work. I did it for Paul Gambit. It was Gambit that shot the video for Classic. The work was like my highlight because those figures were somethings I have not seen before and I didn't believe I can make such figures. It was like my breakthrough working for a particular brand and making a whole lot of money.
Other jobs are basically, just weddings because wedding is something that when you do very well you make a whole lot of money but majorly for beauty, we are in a country whereby people do not really appreciate beauty even to my own self, I could not believe I could get such a gig because in this world people do not really appreciate beauty at all unlike the other countries whereby beauty is like their high end money making source but in Nigeria other source of my highlight were actually weddings. A situation whereby I actually shot a whole lot of weddings. I think I basically started my weddings with less than 150k and I could remember my first wedding was 60K then I moved to charging 150K then 300k, 450k and I think my lowest package now is less than a million, I have forms for 750k but I am not going to be there but my breakthrough are from weddings.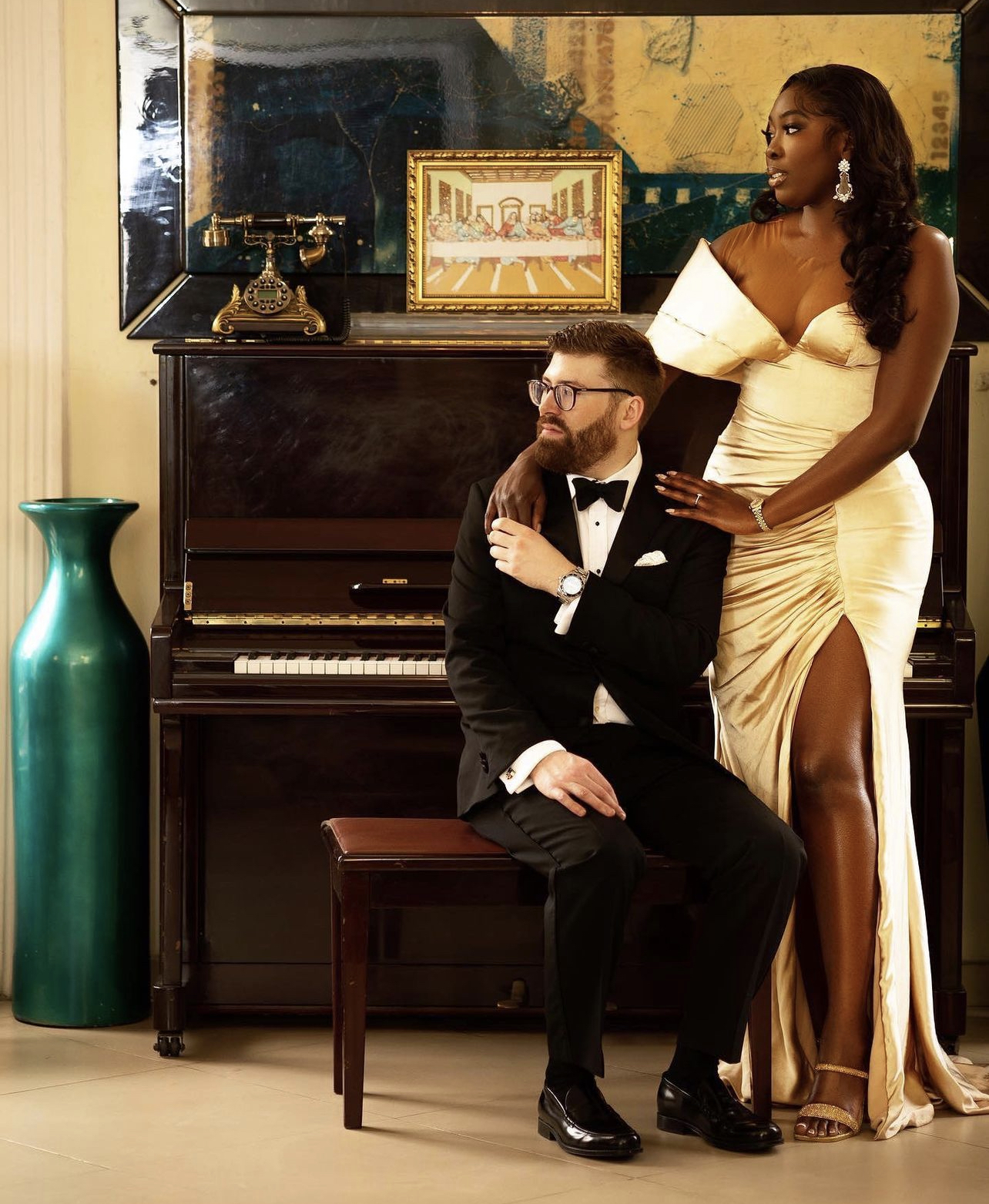 Who are those celebrities, socialites and public figures who you have worked with?
I have once worked with Samklef. I have worked with Wizkid too at some point on a project. Samklef and Wizkid, I have worked with them on a project and I can remember  then those were days that changed my orientation about photography. I was going to work with Davido but not personally and I have worked with some big artistes at their concerts. I have worked with Burna Boy and a whole lot, even Naira Marley but those were days that really shaped my career, that made me know that if you're working with high end celebrities, I probably don't want to paint them black but this actually me saying the truth. You working with celebrities doesn't guarantee you of making money at all. I was once the personal photographer for Tacha immediately she left the BBNaija house and she gave me a whole lot of publicity, I could remember the day I shot her she loved her pictures so much that I think I had close to 40,000 people coming to my page to just check who is this guy that shot Tacha. I had 5,000 followers during this period but then I wasn't making money, I was broke, I could not even boast of 7 figures in my account. I could not even boost of 6 figures like that so those were days so it's  like that. I will say working for celebrities but for me it is not a victory it is not even a deal breaker actually, it is just basic things for the society. The only thing you can actually do is to enjoy the publicity, the fame while it lasts and add the energy to your other personal projects which actually helps. As for me I work with some couple of celebrities the likes of Burna Boy, I work with Mercy Aigbe too.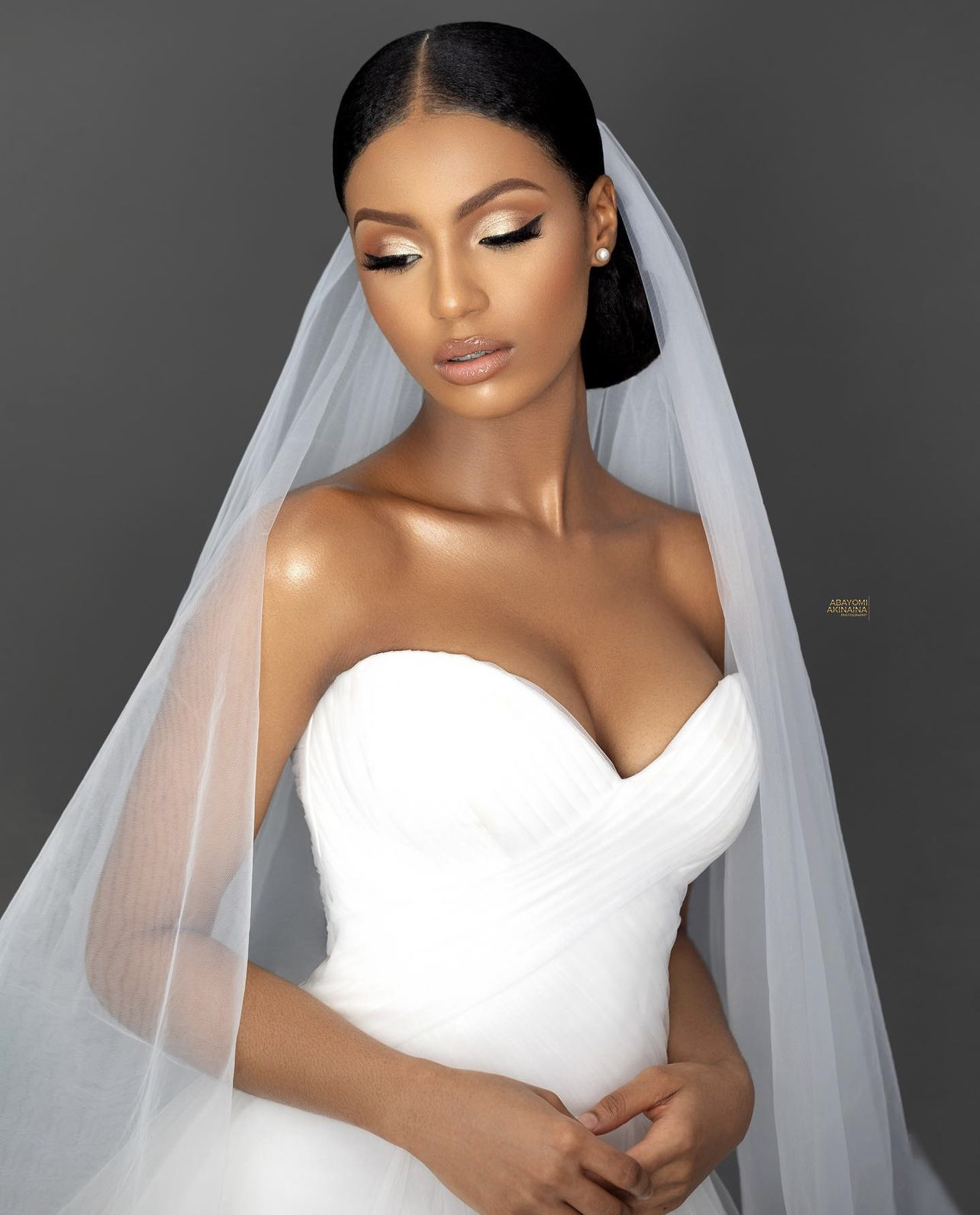 Another thing is that I work with brands that influence these people. I am actually thinking of something also which I feel like nobody has actually done in the industry which is working for the political leaders like not ever being a personal photographer to a particular person. You can be a photographer to political leaders of every state. You're the photographer to the political leader of Lagos state, so it is something I was actually looking out for but I don't think I really want to do it now. And even the country is too hard than doing all of all these services.
What do you consider the weakness of this creative industry?
I really feel that the first weakness in this industry that every creative need to attend to is just the fact that every creative need to understand that you don't have take a job for exposure because in as much as you're taking a particular job for exposure. Just like I said earlier, working for celebrities was one of the things that sharpened my career if not I would have been seeing a celebrities like a big deal. Being a photographer, graphic designer or cinematographer or videographer you don't have to work for exposure or publicity you can actually do better projects and these things comes in so the first thing I would want every creative especially in this photography industry is not to work for exposure. That's the number one weakness that we have in this industry.
I also feel like some people are very talented but they do not have money to finance their business and the government are not helping. The society has also corrupted a lot of people's mind that they are not willing to help in terms of financial and actually getting gigs to show their skills and profession and also the exposure part which is major weakness.
Are you considering a photography academy because I don't think we have many around?
I basically feel most people have that. Most photographers have school of photography but I also feel that the academic part of photography should be infused in schools.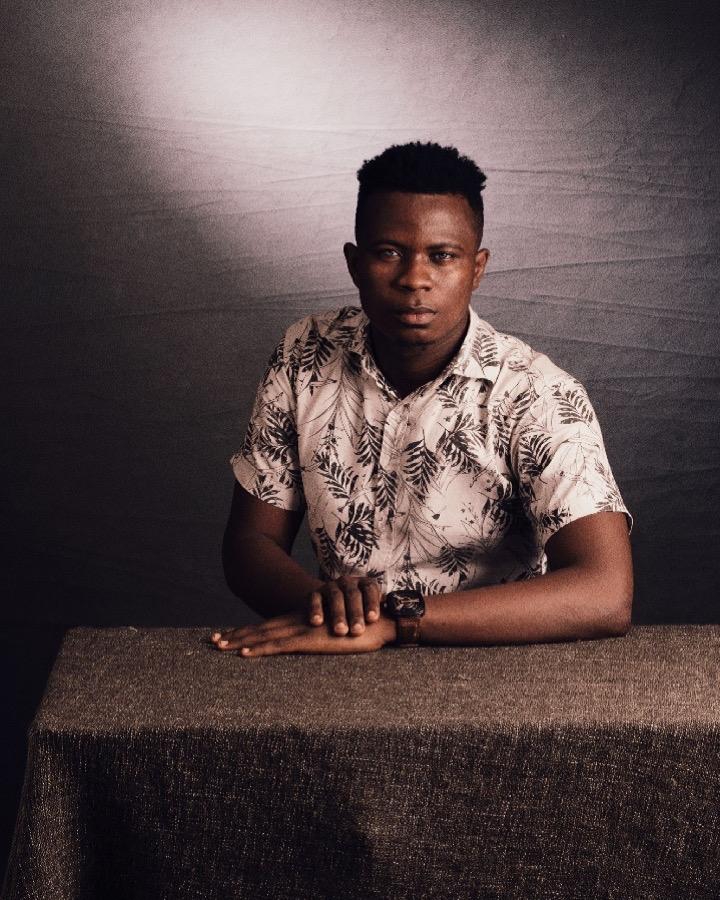 How did you learn yours?
Like some people would say" everybody is claiming self taught" but me I do not claim self taught but I actually reach out to people that I feel can help and I am also this type of person that listen a lot, I listen a lot like when I see something I don't know if it is a gift or something but I have good eyes for quality images. When I see that you doing well and i like your images I'll reach out to you if can you teach me for so so so for a particular duration, then I add it to my own not like I have just one person that thought me it's just me trying to pick ideas from this and that and join it together.
Can you mentions some of your teachers?
The first person I learnt from professionally was Daniel Olajide, but before him was a man opposite our house but it is just all this shop people, he didn't not even teach me anything and I paid N20,000 he did not even show me anything he just said " you don sabi snap" but Daniel Olajide actually sharpened my basic knowledge of photography where he taught me the basic knowledge of photography. I can remember then he was in 100 level while I was in 400 level but all because of the fact that I want to learn, I basically use to help him carry reflector sometimes I'll get a job, people will call me for a job because people still use to reach out to me to come and snap their weddings I'll get the job and I'll tell him "Daniel this is my money but take the whole money, you do the job let me just learn from you. Then Omo Eko which is the founder of Omo Eko Studios, he works at Berger so I remember then I could not even afford his class because he also has a school of photography so I would tell Omo Eko that I'll give him a student but I don't have money but I'll be following the student to his studio.
Like I said before, people do not understand that it has to be done one step at a time sometimes patient is a virtue but regardless these are people I actually like what they do and Daniel also introduced Omo Eko to me because while he was teaching me he was telling me people he would talk to because he has in-depth knowledge of photography. I think he started photography in 2005 but not professionally so Omo Eko, Daniel Olajide, also I went to Berge pictures Workshop, I went to Prince Misin at some point , I went to his class too as well, I also joined other platforms like NPC ( Nigerian Photography Classroom)
So are considering setting up an academy?
I enjoy teaching people a lot. I feel like it's an avenue for young creatives to make a lot of money. Presently I have "Abayomi Akin-Aina Studio" which is located at 12, Abike Sulaimon Street, in Lekki Phase 1, Lagos. So I teach people retouching, basics of photography, I teach wedding photography, I also teach beauty photography and we have been doing this teaching part for the past 3 years but for now we are still considering if we would probably be doing some other workshops in a year time or two so that we can actually get our hands off our backlogs and we are also considering the fact that we can also sell pre set logs actions because these are things that actually helps people to be able to work efficiently rather than just tweaking. So this preset helps your image to look more detailed and original not like the funny part so this is what we have in plans.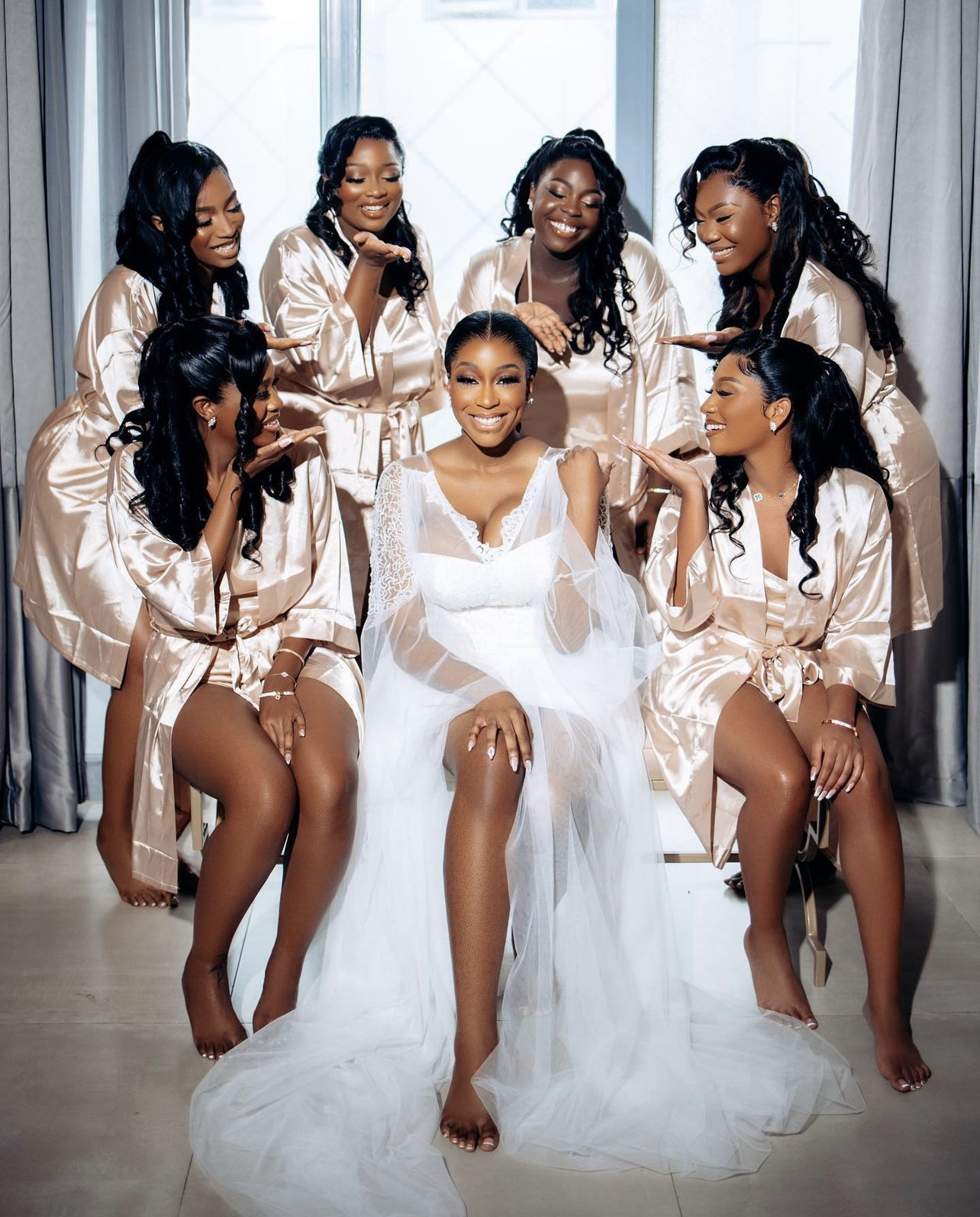 What will your advise to upcoming photographers be?
For someone considering going into photography. Here are my advise for the person. I'll actually tell you First thing first. You don't have to consider any fund or money especially if you don't have but if you have, people would always say for every business you start give yourself at least five years. Regardless of that five years you still have to understand that it is not a deal breaker when you still make it in two years or three years so for everyone starting photography business if you have the money you can actually invest rapidly so that you can grow rapidly because to whom much is given, much is expected. And if you don't have that shouldn't be a barrier, you can grow into it like one step at a time, you can see some of the times I have mentioned the fact that people paid and I joined them for the class. This is me not adding barrier to things, this is me not being limited regardless that I want to follow the passion, I did not allow the money my parents could not afford for me even I can  say for the longest time none of my parents bought 1 kobo of photography equipment for me. I did everything myself and regardless I wasn't having any amount even despite the fact that I had to even pay for classes so if you're going into photography. Don't be limited, don't be restricted regardless of you saying you don't want to be limited or restricted still when you have the money and you really want to grow and finance its good when you equip yourself so for someone that actually growing one step at a time you can actually invest a whole lot and make it in less than two years so it's just like a journey. Someone that invested N10 million in a career part and you that you did not even invest so definitely you that did not invest have to work and the person that actually invest might grow rapidly so this is just my advice for up and coming photographers or whoever that is considering photography. Don't have restrictions, know your pocket, know your budget and work it out. And don't t forget that there are prizes to pay in every industry. You need to pay your prizes to get up.
What are your other future plans aside photography?
I do tell my friends that I don't want to do photography for the rest of my life because I feel it's quite demanding, stressful, it's not a work of luxury, it is not a work of executive. You can be in an event and people talk to you shabbily regardless of who you are, it does not come with good respect. People are not exposed enough to understand that photography actually make money even most of these people even those vendors they are seeing. They can even respect an MC than a photographer and photographer might make times two of his money but nobody cares as long as you hold a camera for these reasons I am not thinking of doing photography for life because I actually want to explore. I'm even looking into real estate, politics and other businesses like importing and exporting and traveling agency.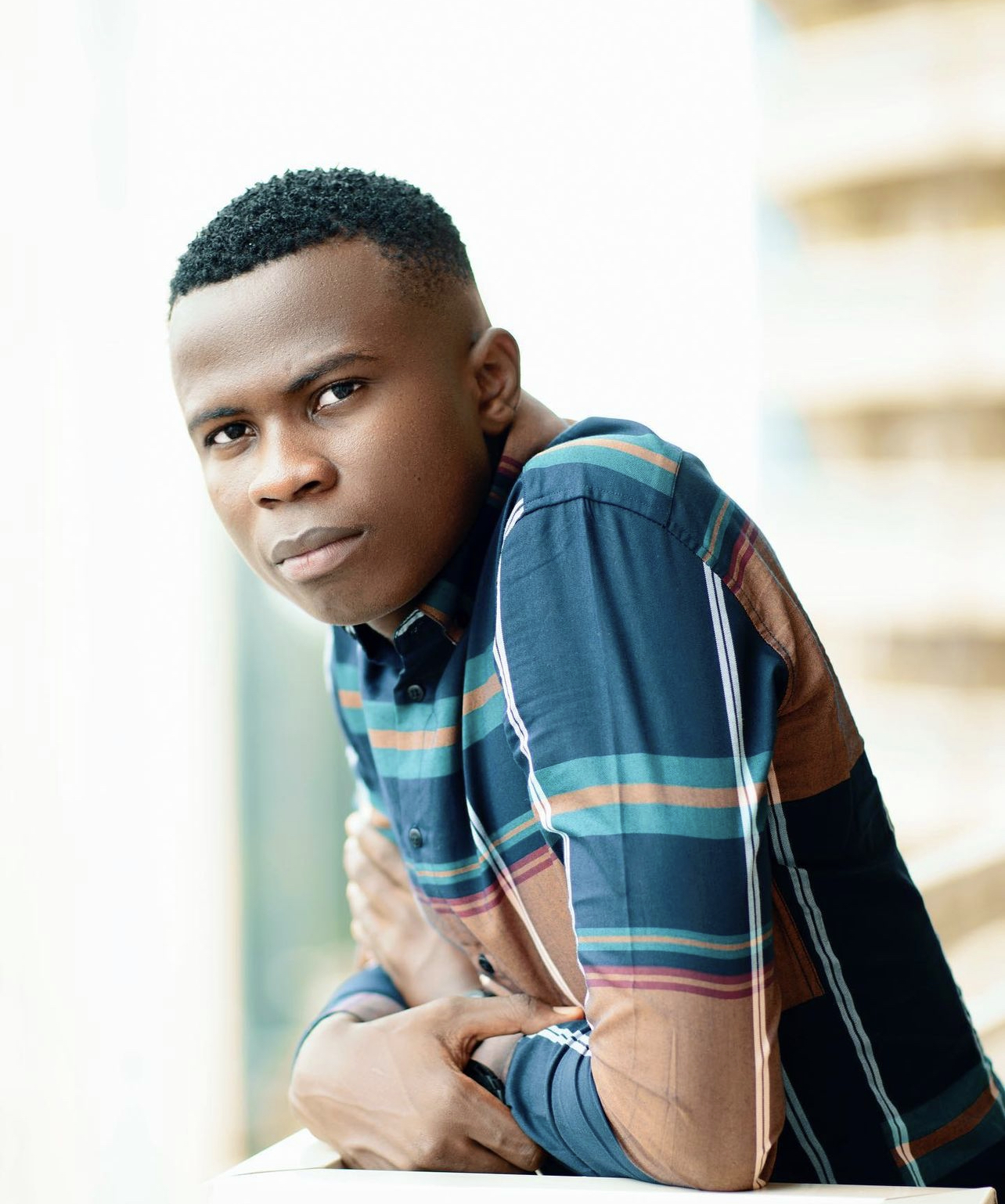 Was there a time you came across your work on a platform you were not aware of?
So I invested in a whole lot in myself, I have actually heard of a whole lot of people having issues like this and and in challenges like this, people can actually say that these are the problems and try to solve it. You don't have to feel less and make it limit you. I have seen my pictures in different platforms, I have even seen somebody trying to create a page and taking my pictures as his own portfolio but the major one that shocked me the most was the one I went to Iyana Ipaja coming from Badagry, and I saw this lady she's into makeup and she framed my picture using it as an advert as part of the work she did I also saw some photography studio whereby they put my picture as part of the picture they photographed so I have seen a couple of stuffs like that. But I won't even lie because I was still a growing ground and I feel excited that I could actually help someone. These are challenges people have actually talked about actually but I feel I'm allowing my light to shine on someone else. That was how I see it.