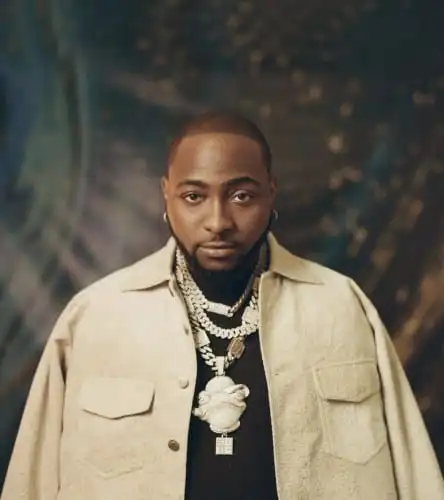 It is almost impossible to discuss modern Afrobeat without bringing up Davido. It is no surprise that the African act is a master at his craft. In 2012, Davido's career officially got underway when the second track from his debut album became a huge hit. His debut studio album "Omo Baba Olowo", which featured the second song "Dami Duro", propelled him to fame and earned him the "Next Rated" award at the 2012 Headies awards.
Notably, the most popular genre in Africa, Afrobeat,  is a melodious style of music that originated in Nigeria. The skilled drummer Tony Allen and the renowned multi-instrumentalist "Fela Kuti" collaborated on its creation. The modern Nigerian music that is today popular around the world was basically born from this sound.
Exploring the Musical Journey of Davido
Davido, who is widely recognized as a global superstar and hitmaker, shot to fame in 2011 with the publication of his debut album, "Omo Babalowo". Davido, who is now acknowledged as one of the forerunners and pioneers of contemporary Afro-pop, has captured the hearts of many with his catchy compositions and crooning vocals. Despite having a fortunate upbringing, the singer worked hard to build a loyal following of followers who adore both his music and his personality. He has had a solid run of smash hits like Dami Duro, Skelewu, If, and Fall – the latter of which won the 2018 New York Shazam Song of the Year award.
Since the beginning of his professional career in 2011, Davido has been in front of numerous number-one songs, albums, and EPs. Over the course of his 12-year music career, he rose to become an international sensation. Due to the incredible success of his songs, he also has received accolades and recognition on a global scale.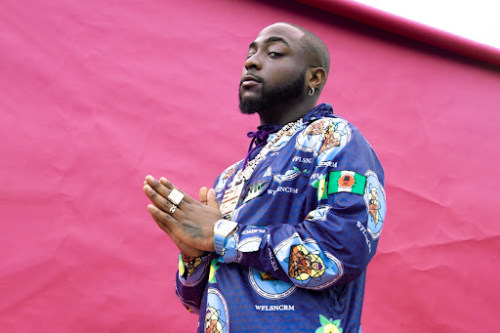 The Making of a Superstar: How Davido Became a Trailblazer in African Music
Even though it may seem normal that Davido, who according to Obi Asika and Gbemi Olateru-Olagbegi in "We Rise: The Davido Story," puts so much effort into his music, has dominated headlines throughout Africa for more than ten years, only a select few musicians of his generation can still command that kind of global attention.
When he first started making music, all he wanted to do was create beats and records in the background for other people. When his cousin refused to record the demo track he had made for him, Davido made the decision to release it on his own. That was "Back Then," a song by Naeto C.
As a virtue of consistently breaking streaming records, Davido has emerged as one of Africa's most significant musical artists today. Davido's 2019 album, "A Good Time," was officially streamed over 1 billion times across all platforms in July 2020, according to a Columbia Records UK announcement. His status as one of the most streamed African artists is further cemented by this.
Many critics, including some of his peers in the Nigerian music industry, have at various points suggested that his success stems from his upbringing as a wealthy child, although this claim has consistently been refuted.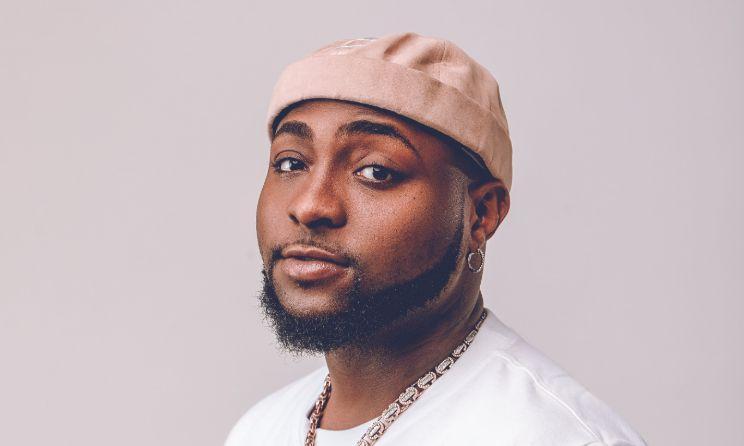 Davido formed the record company "Davido Music Worldwide (DMW)" in 2016, and as a byproduct, incredible musicians like Mayorkun, Peruzzi, and others were recruited. The following year, he released five (5) singles, including "If" and "Fall." notably, his career flourished after "If" and "Fall" were released. "Fall" became the longest-charting Nigerian pop song on the Billboard chart, while "If" sparked a global social media trend. Davido's international success was only getting started.
Before "If" and "Fall" became popular worldwide, Davido created a number of great songs for his Nigerian fans to enjoy. While global smash hits like "Gobe," which came in at number two on Premium Times' list of the best 10 songs of 2013, helped elevate Davido's reputation as an international Afrobeat performer in Africa.
Davido was featured on "Africa Today" along with Mr. Eazi and Tiwa Savage on the cover story of Billboard magazine in May 2020. Lakin Ogunbanwo and Seye Isikalu took the photos for the cover story, and Daniel Obasi and Quinton Faulkner did the style. Interviews with the three artists are included in the piece, which was written by Gail Mitchell. The artists discussed a range of subjects on a video conference call, including living in quarantine and the definition of Afrobeats.
Davido's Rise to Fame in the International Scene
Davido became the first solo African musician to sell out London's O2 Arena in January 2019. Idris Elba ushered him to the stage, and he performed a number of his hit singles with The Compozers as his backup band.
Many fans all over the world are curious to learn more about one of the largest forces in Nigerian music, Adeleke, better known by his stage name Davido, because of his enormous success. He has received numerous accolades and awards, including Best Africa Act at the BET Awards in 2018 while defeating Mafikizolo, Tiwa Savage, Sarkodie, Toofan, and Diamond Platnumz just weeks after sweeping the 2014 MTV Africa Music Awards. But most importantly, the impact of his back-to-back and hit-to-hit run from 2011 to 2014 continues to this day.
"A Good Time", Davido's second studio album, was made available on November 22, 2019. The singles "If," "Fall," "Assurance," "Blow My Mind," and "Risky" are included on the album. A Good Time was recorded by Davido in Atlanta. He stated in Vibe magazine that he desired to record in a novel setting. Described by Davido as a body of work for everyone, the album will primarily include Afrobeats while also including influences from other genres.
On July 2020, Davido performed a medley of his songs "D&G" featuring Sunmer Walker and "Fall" from the album A Good Time on The Tonight Show Starring Jimmy Fallon. The Grammy Museum named Davido as a special guest in its Mentoring Monday series on August 28, 2020. Three days later, he took part in the museum's Instagram Live.
The Impact of Davido's Music on the African Continent and Beyond
Notably, Davido is one of the most decorated Nigerian artists. He was the first African musician to receive his trophy on the main stage when he won "Best International Act" at the 2018 BET Awards. During the 2017 MTV Europe Music Awards, he was also named "Best African Talent" and one of the Best Global Acts.
He has performed in front of sizable crowds before. His career benefited greatly from the fact that he completely sold out London's "O2 Arena." He gave a performance on Jimmy Fallon's "Tonight Show" in July 2020.
Davido is one of the most popular Nigerian musicians. Sometime back, he was also listed by New African Magazine as one of the "Top 100" most influential Africans in 2019. Also, he appeared in Eddie Murphy's "Coming to America" sequel.
The popularity of Davido's smash singles "If" and "Fall" marked the start of his ascent to Afrobeat music hegemony in Africa. The skilled singer and producer "Tekno" produced and ghostwrote the song "If," which was given a diamond certification by the Recording Industry of South Africa. Also, it was named "Song of the Year" and "Best Pop Single" at the 2018 Headies Awards. The song "Fall" was a top 10 record on Shazam in New York and received a platinum certification from the Recording Industry of South Africa. On Pitchfork's selection of the top 200 songs of the decade, it was ranked 163rd. The music video on YouTube received 100 million views, making it the first by any Nigerian artist to do so in 2018.
There's also the revolutionary hit song "FEM" by Davido, which became the anthem of the legendary End Sars protest in 2020, was released on September 10, 2020. The "FEM" music video set a new record for the fastest 1 million view milestone for a Nigerian music video. Davido previously held this record for their popular song "Blow My Mind," which they co-wrote with Chris Brown. It is now safe to assume that Davido is the only one who can surpass his record.
He made the Dammy Twitch-produced track "FEM" and its music video available on September 10, 2020. The music video for "FEM" broke his own record for the fastest Nigerian music video to reach 1 million views on YouTube, which was previously held by his own song "Blow My Mind," featuring Chris Brown, with 1.8 million views on YouTube in less than 24 hours.
Davido's Music and Cultural Significance
Davido has transformed from a pompous rich boy into a true legend of Nigerian music over the past ten years. He has won over Nigerians and converted detractors of his music into followers with the help of smash hits and classic recordings.
Together with American vocalist Trinidad Cardona and Qatari singer Aisha, Davido appeared on the song "Hayya Hayya (Better Together)" in March 2022. the compilation CD FIFA World Cup Qatar 2022 Official Soundtrack, where it initially debuted (2022). Davido's first solo single of the year, "Stand Strong," was made available in May 2022 and was produced by Pheelz. It incorporates voices from the Sunday Service Choir group. Davido said that the inaugural Are We African Yet (A.W.A.Y.) music festival would take place in September 2022. On November 18, 2022, it took place at the State Farm Arena in Atlanta, Georgia, and featured further performances from Kizz Daniel, Pheelz, Lojay, and BNXN.
Davido has established himself as the "King of Contemporary Afrobeat," and his flourishing music career is ample evidence of this. He is currently making an influence and ruling Afrobeat music throughout Africa. His popular collaborations and successful songs speak for themselves. On the African continent, he is one of the most sought-after musicians.